Exhibitions / Cooperations: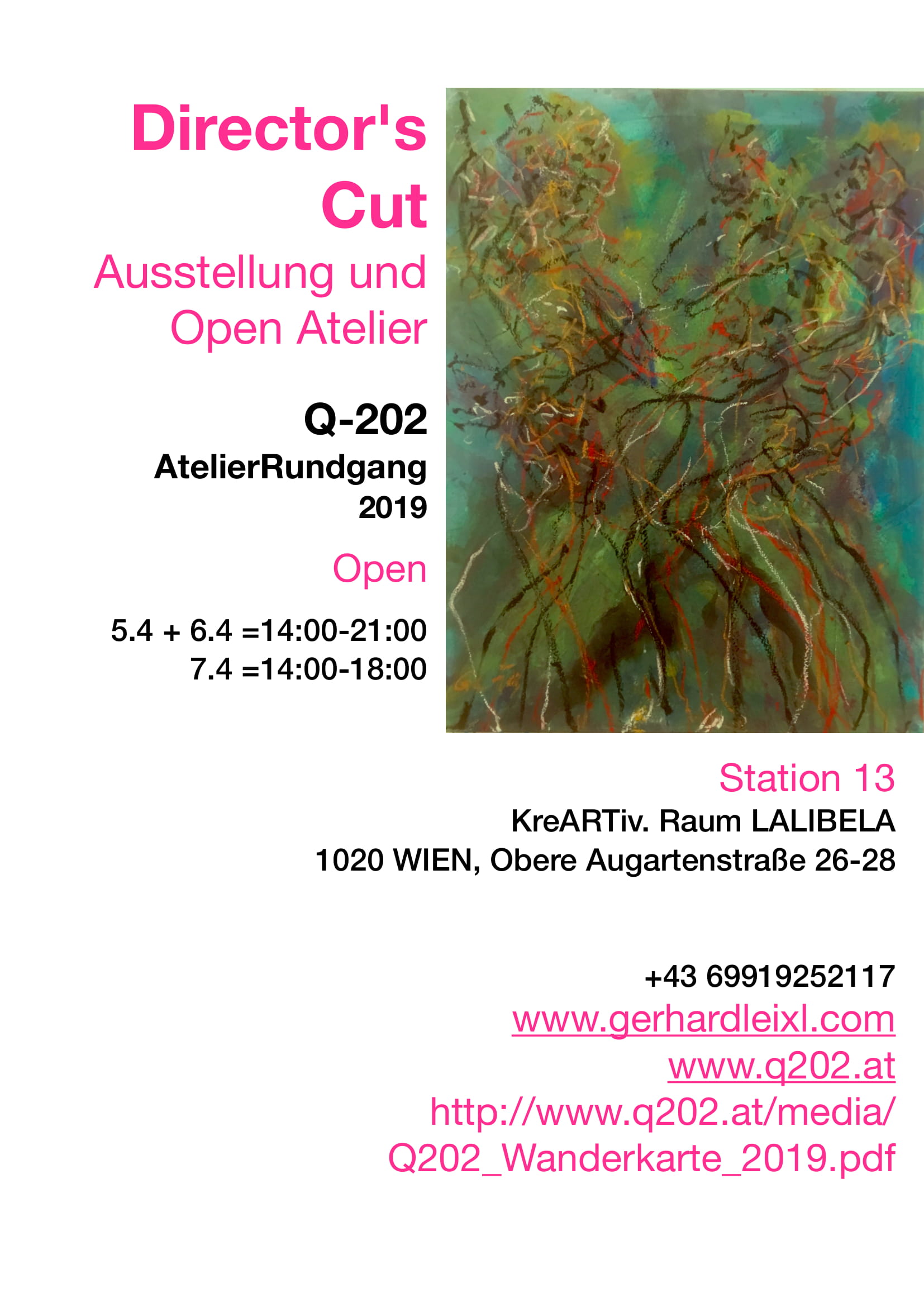 GERHARD LEIXL FESTSPIELE @ WE OPEN SPACE VIENNA Arnsteingasse 30, 1150 Wien
KUNST-THERAPIE MIT RÄUMEN
ART & ARCHITECTURE SPACE HEALING
Gerhard Leixl – Festspiele
ART*IST – FEST mit GERHARD LEIXL 
am 11.12.2018 ab 19 – 23h
Galerie Werkstatt NUU
Wilhelm Exnergasse 15
FREIER EINTRITT ! 
Reservierung erbeten galerienuu@gmail.com
Live painting Performance und "win-win"- Tombola:
Aus einem getanzten Tango entsteht ein Live-Bild, das die emotive Bewegung in einer Linienzeichnung unmittelbar sichtbar werden lässt.
Mit einem Los um je 10.- € erstehen sie ein Kleinkunstwerk in Form eines 4-seitigen "Taschen-Fernsehapparates" und können darüberhinaus das eben entstandene Tango-Bild im internationalen Kunstmarkt-Wert von ca. 7 – 9000.- € gewinnen!
Live musik: Komponist und "Sound-Ingenieur" Chris Alexander bringt einen eigens komponierten Tango zur Uraufführung und beschenkt uns mit synästhetischen Klängen zu Kunst und -Ambiente.
Live cooking Performance: Food & Drinks by Moving pot & Kuliyani_Indocuisine
Wegen Erfolgs bis 31.1.2019 verlängert:
AUSSTELLUNG: LEBENS-TANGO / BEZIEHUNGS-LANDSCHAFTEN, von Gerhard Leixl
… Oh Mensch, lerne tanzen…
… was sollen die Engel im Himmel sonst mit Dir anfangen?…
( frei nach Augustinus )
Individuelle Besichtigung:  www.nuu.at
bzw. tel +43 699 19252117 (Gerhard Leixl)
ARCC.art Afterwork #2
08.03.2017, 6 p.m.
Kaiserstraße 76
1070 Vienna,
Art, Frames, Drinks, Talks and Music
art KARLSRUHE 2017
International Fair for Classic Modern and Contemporary Art
16.-19.2.2017
Information: www.galeriec.at
Permanent works on display:
Gallery Czaak Vienna: www.galeriec.at
Bar-Design "Pan*Europa":
Austria Trend Hotel Europa Vienna
Neuer Markt 3, 1010 Vienna
Bar Europa, daily opened 9 a.m.–1 a.m.
More information about me and my art: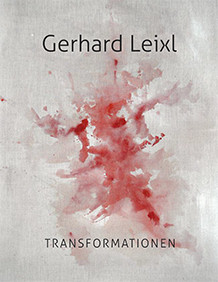 https://www.dropbox.com/s/7owg5pnx08zgmwf/leixl-katalog-transformationen.pdf?dl=0